What we do
We understand mobile. It is not just matter of technology. Creating compelling experiences, great applications and fun games is also about sensitivity.
We help our clients build effective mobile strategies by minimising cost and time to market while also delivering standout functionality.
Design & UX

We create beautiful and user-friendly design for your projects. We don't just make "some design", we help you to make the right choices and craft unique user experiences that click with your target audience.
System integration

We're not just about phones and tablets. We know you have complex architecture, legacy systems and a lot of solid things already going on. That's why we combine a strong client side competence with a long experience on server side projects.
Game Development

We do game development because we like it and we publish games under our own brands, but we are available to create a game for your project, your company or to support your idea. Whether you're trying to create the new app store hit or thinking about an advergame for your products, we are happily available to discuss it.
Mobile Apps

Thou shalt not just play. We know that and so we can support you also for mobile application development. Did we mention that we develop for the major platforms on the market?
Our clients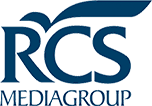 Wanna talk techie?
We have an insane passion for technologies. We like code, we adore programming. We like hardware, networks, algorithms. But we don't like to impress people with jargon for the sake of it. Technical skills are the way we use to create games and app users want to use.
Of course there are technologies we love above others or languages we prefer to develop with. Feel free to drop us a line to discuss of this matters, if it is important for your project.
We'd love to hear from you and be part of your next success.